Key Features
• 3 modes for customizable interaction
• Responds to you when you move it
• Screen-accurate sounds
• Vibrates like its purring
• Detects Klingons
• Interfaces with a free iOS/Android app
• Screams at people on command
• Super soft
• Goes to sleep after an hour to save energy
• Won't reproduce
• Made by fans, for fans
• The ultimate Star Trek™ collectible
The perfect gift for the Star Trek™ lover in your life (or yourself)
New app-enabled Tribbles are a Trek-lover's dream come true. These Star Trek pets are the softest and most lifelike Tribbles available.
They respond to your movement with gentle trills, and they vibrate softly like they're purring--until they detect a Klingon!
They'll even scream on command at friends, family members, and co-workers. Fully-licensed and created by fans, for fans. Trouble's never been this fun!™ 
Details

 
Size:  5" tall and 8" across
Color: Classic tan/brown
Batteries: Each Tribble requires 3 AA batteries, which are not included.  
Age: 6+ 
Notes: 
Thanks to Dr. McCoy's research in the field of Tribble metabolic serums, Science Division Tribbles do not reproduce. Tribbles are not dangerous! 
Shipping: Flat rate $4 shipping to the United States. We offer calculated rates to Canada and Australia.
ATTACK! function 
Command your Tribble to scream at anyone at any time in any mode.
Free app to make controlling your Tribble easier than ever
Change modes, assign your Tribble(s) to a ship or space station, name your Tribble(s), adjust your Tribble(s)'s volume, AND command your Tribble(s) to scream at anyone on command--all with the tap of a button.
 

Mode Demos



At Ease: Trills/purrs when petted or moved, plus every once in awhile on its own--like it's really alive.
On Duty: Decides every time it is moved whether it was a friend or a Klingon who moved it, and trills or screams accordingly.

Watchdog: Screams whenever someone moves it. Set it on top of your Starfleet-issue gear to keep the gear safe. 
Reviews
TrekMovie.com: "You could say that Science Division's toy is the Ferrari of tribble toys. " - Kayla Iacovino  
Bleeding Cool: "This is, at least in our opinion, the end-all-be-all Tribble you need for your Star Trek collection." - Gavin Sheehan
Customer Reviews
10/13/2021
Abraham L.

United States
Good but not perfect
The tribble is cute, but the app doesn't work very well. Also it would be nice if I could just leave it on, but then it would make noise all night and the batteries would run out. It would be better if I could just leave it on and it would turn on when I touch it and then turn off automatically after some period of being left alone.
10/29/2021
Science Division LLC
Hi, Abraham, Please reach out to Support@ScienceDiv.com if you are having trouble with the app. I would be happy to help. Most of our customers are very happy with the app. You can absolutely leave your Tribble on. It automatically goes to sleep in At Ease mode after an hour and wakes back up when you touch it again, just like you described. We'll be releasing an app update in the next week or so that allows you to put it to sleep from the app on command without having to wait an hour. So you'll have two options for ways to send the Tribble to sleep to save those batteries.
09/17/2021
Jeffrey H.

United States
Love this product
Easy to use. Super fun. It makes my Trek heart happy
09/09/2021
paula g.

United States
I love my tribble. It's just what I hoped it would be. The only reason I didn't give it 5 stars is I have a lot of trouble with the app. But you can use it without the app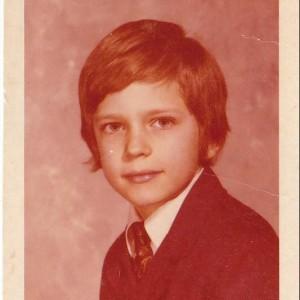 AP
07/23/2021
Andrew P.

United States
Our new pet
My wife and I are Trekkies. The original series and the 1974 animated one especially have our loyalty. She always wanted a Tribble. Thank you guys for making that a reality. We love her and she even named her after me.( Drew). Live long and prosper, and God bless you.....Andrew out
07/08/2021
David M.

United States
Happy Tribble Owner
Everything went smoothly from ordering to receiving our tribble and it seems to be a quality purchase.